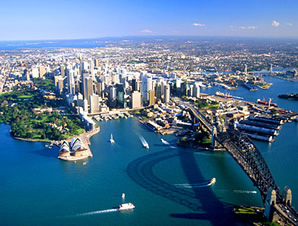 Are you looking for English language schools in Australia or a English summer school in Australia? How about study English in Australia or language courses for adults in Australia? Whatever type of English course you are looking for, Languagebookings.com will help you find it—and at the lowest possible price!

Browse over many English schools in many locations in Australia until you find the English course and school that is right for you. We make it easy to find discount prices at the most popular schools in Australia and we provide detailed school information, photos, videos and students reviews for a great variety of English schools in Australia. Choose Languagebookings.com for all your courses reservations, and see why more and more students are choosing us to study English language in Australia!
The benefits you get when you study English in Australia
Choosing to study English in Australia is a good decision. English is considered as the international language and learning how to speak it properly is necessary. Learning English from an English speaking country like Australia will enable you to get a good grasp of the language. When you study English in Australia, you will also get to exercise your English speaking skills as you communicate with the Australian people.

Also, those who choose to study English in Australia express their good feedback regarding the high quality of education that they have received. Australia is also noted for their effective English programs that attract students to study English in Australia.
Why choose to study English in Australia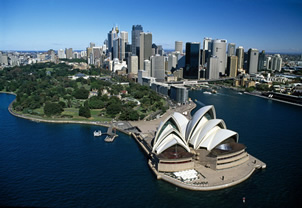 When you study English in Australia, you will learn how to use English for academic purposes, employment, and for chatting with your international friends. General English is also taught in most Australian schools. Not only that, when you opt to study English in Australia, you will learn how to use the international language when you travel to any country in the world.
Study English in Australia and experience fun and enjoyment

Australia is a country that is famous for its tourist spots. You can also find great shopping places here as well beautiful parks and gardens where you can spend your time when you study English in Australia. Australia is also an island country which makes it a good destination if you want to hit the beach.

Choosing to study English in Australia can also give you the opportunity to visit wonderful places like the Islands on Port Jackson, the Bondi Beach, the Opera House and the Harbor Bridge which are all located in Sydney. Another famous spot is the Kakadu National Park which is known for its rich collection of natural treasures and wildlife sanctuaries. This is also the home of the aboriginal tribes of Australia.

While you study English in Australia, you can also visit the Alice Springs which is one of the largest towns in the country. Visiting this place will help you learn more about the country's history and culture. You can also visit the Gold Coast which has a beach line that spans at most 57 kilometers. The Gold Coast is also famous for the Duranbah Beach.

Last but not the least, is the famous Ayers Rock. The Ayers Rock is close to the Alice Springs so you can visit this place after going to Alice Springs. Ayers Rock is the world's largest monolith formation and the natives call it Uluru. The Ayers Rock is observed to change its color based on the rays of the sun. At sunset, this large rock formation emits a reddish glow which makes a very magnificent sight.

A second language that will help you understand the rest of the world is very helpful to you. Learning English is worth the money and time when you consider the benefits that it can return to you. Choose to study English in Australia and experience learning and leisure at the same time.
Our Service Guarantees
Best Price Guaranteed
100% guaranteed, that you will pay the lowest price for English courses. We offer you the lowest possible course rates - you never pay more than if you booked directly with the school itself or anywhere else. Besides, our service is free. We do not charge any booking fees.
Exceptional Customer Support
Whenever you need assistance, you can always call our customer support. Before, during and after your course, we are here for you. You can easily contact our experienced and friendly consultants. We're always just a click away through e-mail, phone call, skype or even live chat!
Your booking 100% confirmed!
It's very unlikely that something will go wrong with your booking once confirmed by the English language schools. In fact we're so confident, that if you don't have your course place at the selected school, we'll credit your account with your full deposit AND find another possible alternative for you.
Trust & Safety
We are a marketplace that promotes trust and collaboration. This is why we have built the best ever class tools and services to surely assist and hone you into making the right decisions. Find students reviews, host references, school quality seals and accreditations, ...
learn more